Welcome to Two Pans And A Pot
A Cookbook About Family, Push-ups And Fresh Food
Two Pans and a Pot will inspire you through the story
of a father who learned in the midst of his busy life to cook nutritious meals, teach healthy eating habits, and get physically fit. You too, will be empowered with culinary confidence in the kitchen to cook fresh and avoid feeding your family processed foods.
We Look Forward To Exploring The
Culinary Kingdom And Cooking With You!
When Barry Sayewitz suddenly became the single parent for his six-year-old son, he made the conscious decision in the midst of his frantic life to learn to prepare nutritious meals, teach healthy eating habits, and create a home environment that made lasting memories.
Now, over two decades later, Barry and his son Royal Sayewitz have collaborated to publish a unique family cookbook that will empower American families to develop a healthy lifestyle.
​

Barry & Royal Had A Vision
The book's philosophy revolves around simplicity and creativity.
With Two Pans And A Pot, a chef's knife, and three basic cooking techniques, readers will learn how to prepare delicious, nutritious meals using simple and memorable combinations of fresh ingredients.
These methods will reduce prep and cook time while enabling home cooks to use the ingredients they have on hand.
Nothing gives more flavor to your food than fresh ingredients. Preserved food loses taste, while fresh ingredients with no preservatives provides a true authentic flavor.
​
Staying away from processed foods is the first step to your cooking journey because processed foods have been in contact with pesticides and contain artificial substances.
To improve your families health, always try your best to avoid processed food, and use fresh ingredients.
In addition, readers will learn about flavor profiles, how to use herbs and spices, and shortcuts for cooking dishes from around the world.

Two Pans And A Pot also addresses deceptive labeling practices, the specific nutritional benefits of various ingredients, and the path that food takes from the farm or ocean to the family table.

When Barry got primary custody of his
son, Royal, over 20 years ago, he decided to
turn mealtime into quality time by swapping frozen meals for fresh ingredients.
As a parent, I learned a valuable lesson: Family mealtime means so much more than eating fast food or waiting for the pizza delivery guy.

It means preparing real food using fresh ingredients and eating together at the dinner table, so we can create intimate bonds with our children that help them feel safe and loved.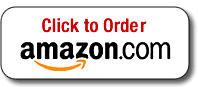 Two Pans And A Pot
is a high quality hardcover, 8.5" x 11" full color Cookbook
The organic food
movement of the1990s
changed how many Americans viewed food, their health, the environment, agricultural and marketing practices.